We believe in concept of "संवेदना से सरजनशीलता" developing innovative solutions by empathizing with user problems.
Oneceptual Technologies is a Govt of India recognized DIPP registered start-up working for the upliftment of socially vulnerable community like specially abled people .
Oneceptual intends to be a social impact venture by working towards solving societal problem by providing technological solution. We have taken up mission to improve the standard of living of people for specially abled people  by generating technological solutions for them.
Join us on this remarkable journey as we rewrite the script of empowerment, one innovation at a time. Together, we are shaping a world where differences are celebrated, obstacles are overcome, and every individual's journey is marked by dignity, independence, and boundless opportunity.
At Oneceptual Technologies, we are a pioneering force in the field of social impact and technology. As a Government of India recognized DIPP registered start-up, our identity is rooted in our unwavering commitment to the betterment of society. We specialize in uplifting socially vulnerable communities, with a particular emphasis on creating a brighter future for specially abled individuals.
Our primary mission revolves around using technology to address and resolve pressing societal issues. We see problems as opportunities for innovation, and our work centers on generating technological solutions that empower individuals who are often left on the fringes. At Oneceptual, we're proud to be at the forefront of driving change through creativity and innovation.
We extend our help by focusing on specially abled individuals and their unique needs. Our technological solutions are designed to enhance their quality of life, promote their independence, and provide them with equal opportunities. By creating adaptive technologies and platforms, we break down barriers and pave the way for a more inclusive world. Our aim is to enable every person to lead a life marked by dignity, respect, and limitless potential.
Innovation For The Society
Handicare: Mobility device for specially-abled
In our day to day lives we encounter numerous pedestrians with lower limb disabilities moving about on the road using a small board and pushing through their hands to get to places.
With Handicare, now it's easy and they don't have to face any trouble. Our mobility device is one of the most unique solution for specially abled people. Handicare is completely manually operated and doesn't need any external power source like fuel pr battery.
Handicare Premium: Mobility Device for Specially-Abled Individuals
Handicare Premium is not just a mobility device; it's a gateway to a world of possibilities. With its exceptional features designed to provide unwavering support and safety, Handicare Premium empowers specially-abled individuals to navigate life with confidence. Whether it's reclaiming independence at home, engaging in outdoor adventures, or simply moving through daily routines, Handicare Premium seamlessly integrates into your life, enhancing every moment with comfort and assurance."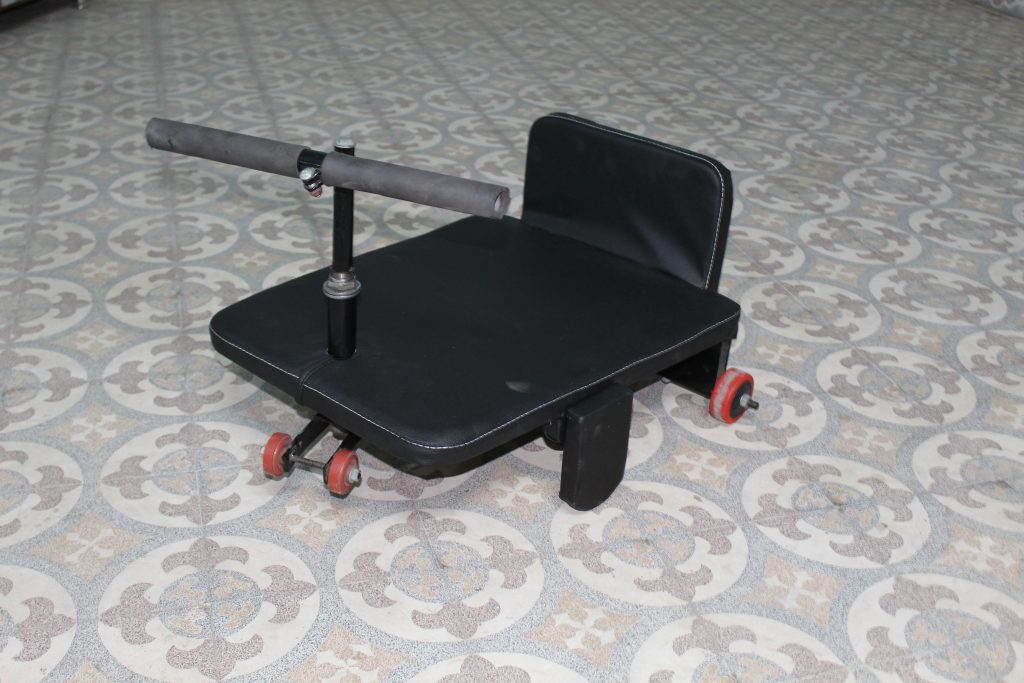 MOBULA – MUTIPURPOSE ELECTRIC SCOOTER
In our everyday lives we see elderly people and people with lower limb disability have issue in mobility for indoor and Outdoor purpose.
Also they are always forced to use and carry separate assistive device for Indoor & Outdoor mobility.
In order to solve the above stated problem and provide the most premium and comfortable option of mobility – Mobula Multipurpose Electric Vehicle came into existence.